At Mayhone Elder Law, we are here to help your family overcome the obstacles that come along with the second-half of life. Our commitment is to alleviate the worries and concerns that can weigh on seniors and their families' minds.  We help you integrate the legal, financial, and personal care needs into a comprehensive plan to allow you to find, coordinate, and pay for good, quality assistance.  Our goal is to create a plan to allow you to stay at home as long as possible, and have a plan to protect you and your family if that is not possible.
We help our clients achieve their goals of maintaining their independence, whether that goal is to stay at home or maintain their existing lifestyle in a senior living environment, by preserving as much of their assets as possible and qualifying for any state and/or federal benefits for which they may be eligible.
In addition to our commitment to our clients and their families, our firm is dedicated to preserving our senior communities viability by working as efficiently and completely as possible in order to obtain timely benefits for our clients.
It is our mission to provide protection in times of prosperity, security in times of uncertainty, and comfort in times of crisis. We strive to use our skills, dedication, and compassion to provide peace of mind to our clients while achieving their goals.
Call our office today at (228) 215-1223 to schedule your initial consultation to find out what options you may have available to you.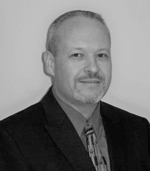 Dennie Mayhone, Jr., J.D.
Contact us today to set up a Personalized Consultation.