At Mayhone Elder Law, we serve seniors and those with disabilities, and their families.  We are here to help your family overcome the obstacles that come along with the elder care continuum.  We help you integrate legal, financial, and personal care needs to allow you to find, coordinate, and pay for good, quality assistance.  Our goal is to create a plan to allow you to stay at home as long as possible, and have a plan to protect you and your family if that is not possible.
We help you in answering the following questions:
What happens if one of us gets sick or needs to go to a nursing home?
Can I protect my assets for my family?
How can I qualify for nursing home Medicaid?
How can I avoid wiping out my life savings on a Medicaid spend-down?
What steps do I need to take to protect myself and my family?
How can my legal, financial, and personal care needs be integrated to provide for quality of care when I need it?
How will my family be able to provide for the cost of long term care if my memory, health, or mobility decline?
We are the only firm in South Mississippi who make seniors and those with disabilities, and their families the primary focus. Our clients find they're happy to work with an attorney who is equipped to help them understand the ins and outs of their Elder Care Journey, and everything it entails.
Every family is different. When you sit down with us in our office, we want to take the time to understand your specific situation.
We will address your concerns, as well as help you uncover red flags and other areas of concern you might not even be aware of yet. We understand the situation you may find yourself in, from dealing with Medicaid to ever-changing estate and tax laws. We want to help you find the safest path as you navigate these waters.
Whether your family's situation is simple or complex, we want you to leave our office after your first visit with a clear vision of how we will solve current issues and plan ahead for your future security.
Often, our clients come to us because they feel overwhelmed by the winding paths of the Elder Care Journey, and are unsure which options are best for them.
The earlier you begin planning, the more options you may have available to you.
Our clients find that working with a guide who understands the field of Elder Law as well as we do allows them to discover options that they would never known existed.
Call our office today at (228) 215-1223 to schedule your initial consultation to find out what options you may have available to you.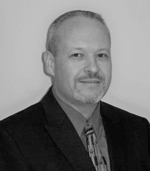 Dennie Mayhone, Jr., J.D.
Contact us today to set up a Personalized Consultation.